David Noonan, BA, PTA
Expert Myofascial Release Therapist
---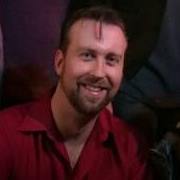 A New Jersey native, David joined the staff of Inner Circle in the summer of 2009. After over a decade-long career in the music business, David felt drawn back to the therapy world and was hopeful to find a facility with like-minded therapists and a unique approach to healing that coincided with his. This hope was realized with Inner Circle. David attended the Mercer County Community College Physical Therapist Assistant Program, receiving an Associates in Applied Science degree, and was a part of the first graduating class of 1998. During that time, he was a member of the Phi Theta Kappa National Honor Society. His passion for manual therapy and alternative physical therapy approaches started as a student and was enhanced by his professors and clinical instructors. Prior to graduation, he was granted acceptance to take a post-grad course in Craniosacral Therapy through the Upledger Institute, usually reserved for licensed healthcare professionals. A firm believer in professional growth and the pursuit of knowledge, David went on to obtain his Bachelor's degree in Natural Sciences and Mathematics through Thomas Edison State University, graduating cum laude.
Since joining Inner Circle, David has trained extensively under Timothy Alloway, MSPT in advanced manual therapy techniques and The Four Phase exercise system. He has also completed the Myofascial Release curriculum under the tutelage of John F. Barnes, PT; the developer of Myofascial Release. He is currently recognized as an Expert Myofascial Release Therapist. In addition to his formal education, David has been involved in the martial arts for over 20 years and is a certified instructor in Chen Family Xiaojia Tai Chi Chuan through the Wuwei Tai Chi School and is a member of the International Society of Chen Taijiquan.
Going forward, David hopes to continue to deepen his understanding of manual therapy, specifically Myofascial Release, as well as begin integrating traditional Tai Chi Chuan into the rehabilitation world.