James Mulholland, M.S.P.T
Advanced Myofascial Release Therapist
---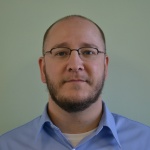 Jim grew up in Levittown, PA and graduated from Harry S. Truman High School. He attended Bloomsburg University and, in 1994, graduated with a Bachelors Degree in Adult Health. Jim went on to receive his Masters of Science degree in Physical Therapy in 1999 from Widener University. Jim has 16 years of experience as a manual Physical Therapist. After joining Inner Circle and specializing in Myofascial Release, Jim has experienced more success and personal satisfaction than he had working in traditional physical therapy facilities. Jim recognizes that a hands-on approach, focusing on releasing fascial restrictions, produces lasting positive changes in his patients.
In the past 7 years, he has completed continuing education coursework including Myofascial Release I, Myofascial Release II, Myofascial Unwinding, Fascial-Pelvis, Cervical-Thoracic and Rebounding. He has also completed a Skill Enhancement Seminar working alongside John F. Barnes, the developer of Myofascial Release, in his Paoli, PA facility.
Jim plans on completing the remaining courses in Myofascial Release offered by John F. Barnes and become recognized as an Advanced Myofascial Release Therapist. In his free time, Jim enjoys playing guitar, watching sports, listening to music, attending concerts, and spending time with his daughter.
Since joining Inner Circle, Jim, has trained extensively under Timothy M. Alloway, MSPT in Advanced Manual therapy techniques, Myofascial Release, and the Four Phase Exercise System.