Teresa W. Watson, D.P.T.
Advanced Myofascial Release Therapist
Expert Pelvic Health Specialist
Certified Biofeedback Specialist
---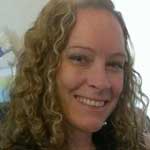 Teresa grew up in Northeast Philadelphia and attended St. Basil Academy High School. She went on to earn her BS in Exercise Science and Wellness from Temple University and followed it with her Doctorate of Physical Therapy from Arcadia University. Teresa has over 10 years of experience as a physical therapist having worked in inpatient and outpatient settings, as well as home care physical therapy. She first joined the Inner Circle team in 2006 after completing her DPT. While Teresa enjoys working with a wide variety of musculoskeletal dysfunctions and orthopedic conditions, she spent a few years away developing a specialty in pelvic floor physical therapy and rejoined the team in 2011 to bring her knowledge and skills to our Women's and Men's Health program.
Teresa has a very strong belief in the importance and effectiveness of a hands-on approach to treating all of her patients. She has developed her skills in Myofascial Release with extensive training under Tim Alloway, as well as completing the Myofascial Release I, Myofascial Release II, Myofascial Unwinding, Fascial-Pelvis, Cervical-Thoracic and Women's Health courses under John Barnes. Her manual therapy training also includes the coursework of Maitland and The University of St. Augustine. Teresa has grown her knowledge and skills in pelvic floor physical therapy by attending multiple seminars through the Herman and Wallace Pelvic Rehabilitation Institute, as well as biofeedback training through the BCIA. She intends to further her professional growth by completing the remaining Myofascial Release courses; becoming an advanced therapist and to achieve certification in Pelvic Floor Physical Therapy.
In her personal time; Teresa spends as much time as possible with her daughter and her very large extended family. She loves spending her time reading and the outdoors; hiking, traveling, and sports. Teresa participates annually in the National MS Society's MS 150 bike tour and multiple other charity runs. She has completed Philadelphia's Broad Street Run 5 times, and has been able to improve her time with the help of MFR treatment and the Four Phase program.