Jennifer Keeny, M.S.P.T, ATC
Expert Myofascial Release Therapist
Expert Pelvic Health Specialist
---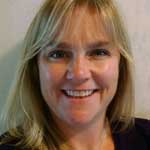 Jennifer graduated from Neumann College (now Neumann University) in 2003 with her Masters of Science Degree in Physical Therapy. She obtained her Bachelors of Science Degree in Health Sciences from Lock Haven University in 1994. Jennifer holds a Direct Access Physical Therapy license as well as being a Certified Athletic Trainer. Prior to practicing Physical Therapy, Jennifer worked as a Certified Athletic Trainer at an area high school for 8 years.
Jennifer joined Inner Circle in 2004 and is currently an Expert Myofascial Release Therapist through the John F. Barnes seminar series, including the Myofascial Release Women's Health Seminar. She has completed the APTA pelvic floor courses 1, 2 & 3 and earned her Certificate of Achievement in Pelvic PT (CAPP-Pelvic). She currently heads the Women's Health/Pelvic Floor Dysfunction program within Inner Circle.
Jennifer began specializing in women's health/pelvic floor physical therapy after observing increased incidents of pelvic floor issues within Inner Circle's patient population. Having an orthopedic background and strong manual skills, Jennifer found her niche in pelvic floor physical therapy. She finds this practice very rewarding to make such impactful changes in people's lives.
Since joining Inner Circle, Jennifer, has trained extensively under Timothy M. Alloway, MSPT in Advanced Manual therapy techniques, Myofascial Release, and the Four Phase Exercise System.